HOME
COMPONENTS
a. Page Layout
b. Forms Programming Language
c. DAO
d. Windows Printing
PAGE LAYOUT
part 1
part 2
part 3
FORMS PROGRAMMING LANGUAGE
part 1
part 2
part 3
part 4
part 5
DATA ACCESS OBJECTS
part 1
part 2
part 3
part 4
part 5
part 6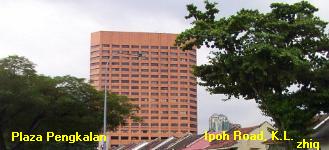 Technical Aspects of CSS
This was our first attempt at designing a commercial Windows software.
The database we chose at the time as MS Access. Programming this software involved
designing page layout for forms
designing a Forms Programming Language
using Data Access Objects technology to access data from a C++ program
printing techniques in Windows.
More details later!
09/07/01
Email: zhiq@pc.jaring.my