1 COMPONENTS
a. HQ
b. Outlets
c. Warehouse

SECTION 2
part 1
part 2
part 3

SECTION 3
part 1
part 2
part 3
part 4
part 5

SECTION 4
part 1
part 2
part 3
part 4
part 5
part 6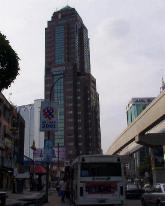 U2 HQ was located on the 12th Floor


This was our second PC POS project, and our first successful PC POS project. It was designed as a three-prong multi-outlet communications PC POS project, consisting of:
Headquarters
Outlets
Warehouse
All of these components communicate through telephone lines and modems.
The system consists of:
Bar Code Printing at HQ
Stock Inventory System at HQ
Bar Code reading at Outlets
Stock Tracking at Warehouse
Stock Movement between Warehouse and Outlets
We provided all their software, until it was taken over by there Hong Kong partners.
The Outlets at a Glance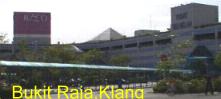 1 Utama

Bukit Bintang Plaza