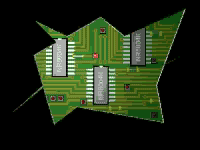 Logic Gates

Here is a AND gate with a NOT gate input. Can you draw the truth table for this gate combination?
What gates are used here?

Try drawing the truth table.

How do you connect the Integrated Circuit below to make a useful alarm system? Click the picture to find out the answer!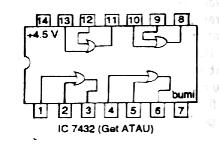 Computer quote of the month: